When you think about American "true crime" hubs, it is unlikely that Pigeon Forge is the first place that comes to mind. In the last few years, however, a number of infamous true crime artifacts have ended up in the town inside the imposing stone walls of Alcatraz East Crime Museum.
The museum is a replica of a prison, which makes it hard to miss when you're driving down the parkway. Inside, it contains the former belongings of some of the world's most well-known criminals. The exhibits contain Ted Bundy's VW Van and dental mold, O.J. Simpson's White Bronco, John Dillinger's Death Mask, John Wayne Gacy's clown costume, and Jeffrey Dahmer's handcuffs, along with a wide variety of other morbid objects.
If you enjoy learning about the darker side of history and you have a strong stomach, then you should visit Alcatraz East! With over 100 interactive visits, there is sure to be something for all guests to enjoy. Tickets start at $26.95 for adults.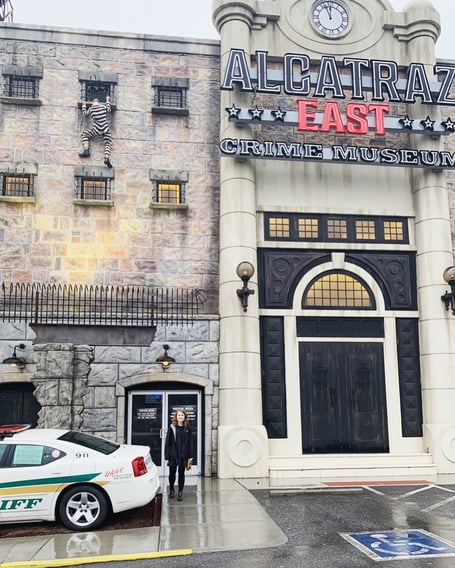 The exterior of Alcatraz East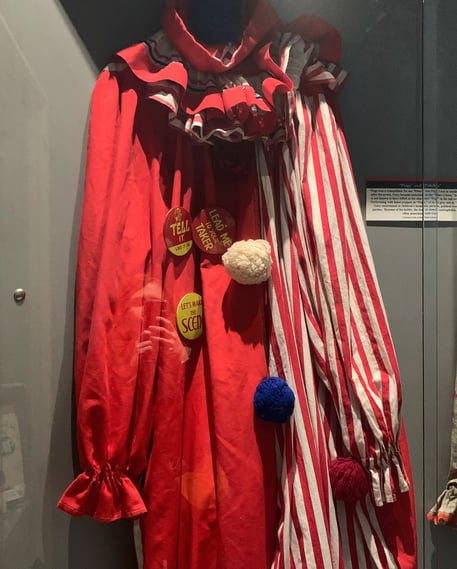 John Wayne Gacy's clown costume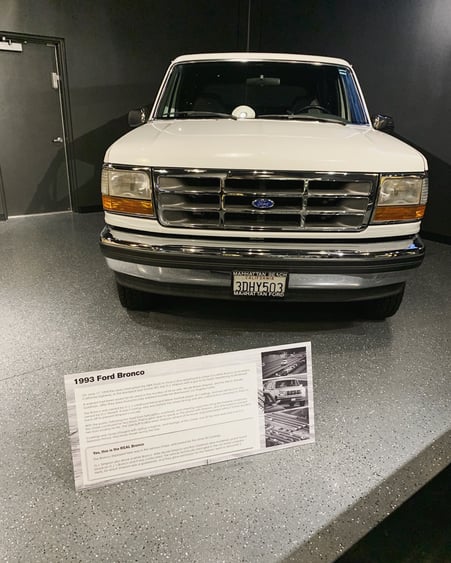 O.J. Simpson's Bronco