Clingmans Dome is, without a doubt, one of the most iconic attractions of the Smokies. It is on many bucket lists- and for good reason! The spiraling concrete structure sticks out like a sore thumb amidst the sprawling trees and greenery, but it offers the absolute best mountain views. It is, in a word, breathtaking.
At 6,643 feet, Clingmans Dome is the tallest point in Smoky Mountain National Park, and is the highest point in Tennessee. The 360 degree view offered from the observation tower is stunning, and, on an average day, allows you to see 20 miles out. On the clearest days, visitors can see 100 miles out!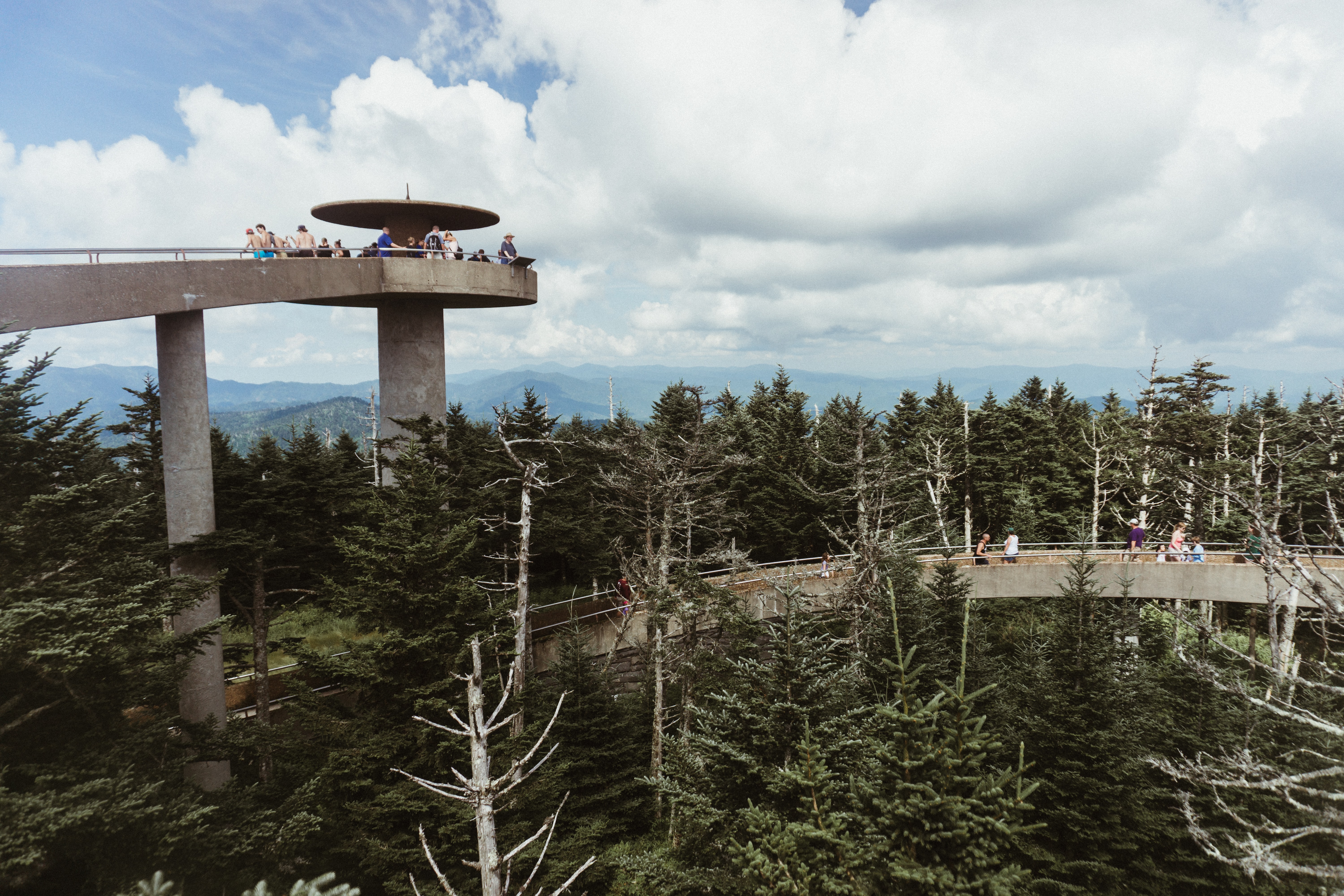 Although the observation tower is open year-round, the road to Clingmans Dome is closed from December until March. The exact dates depend on the weather conditions, so the best way to check if you can access Clingmans Dome is by checking the National Park Service website. The best time to visit, in my opinion, is the fall, since the temperature will be cool and the leaves will be changing colors. While driving, there are many scenic pullouts, so I suggest bringing food for a picnic amidst the gorgeous scenery! If you go while the leaves are changing, you DEFINITELY won't want to miss out on a lunch under the fall colors!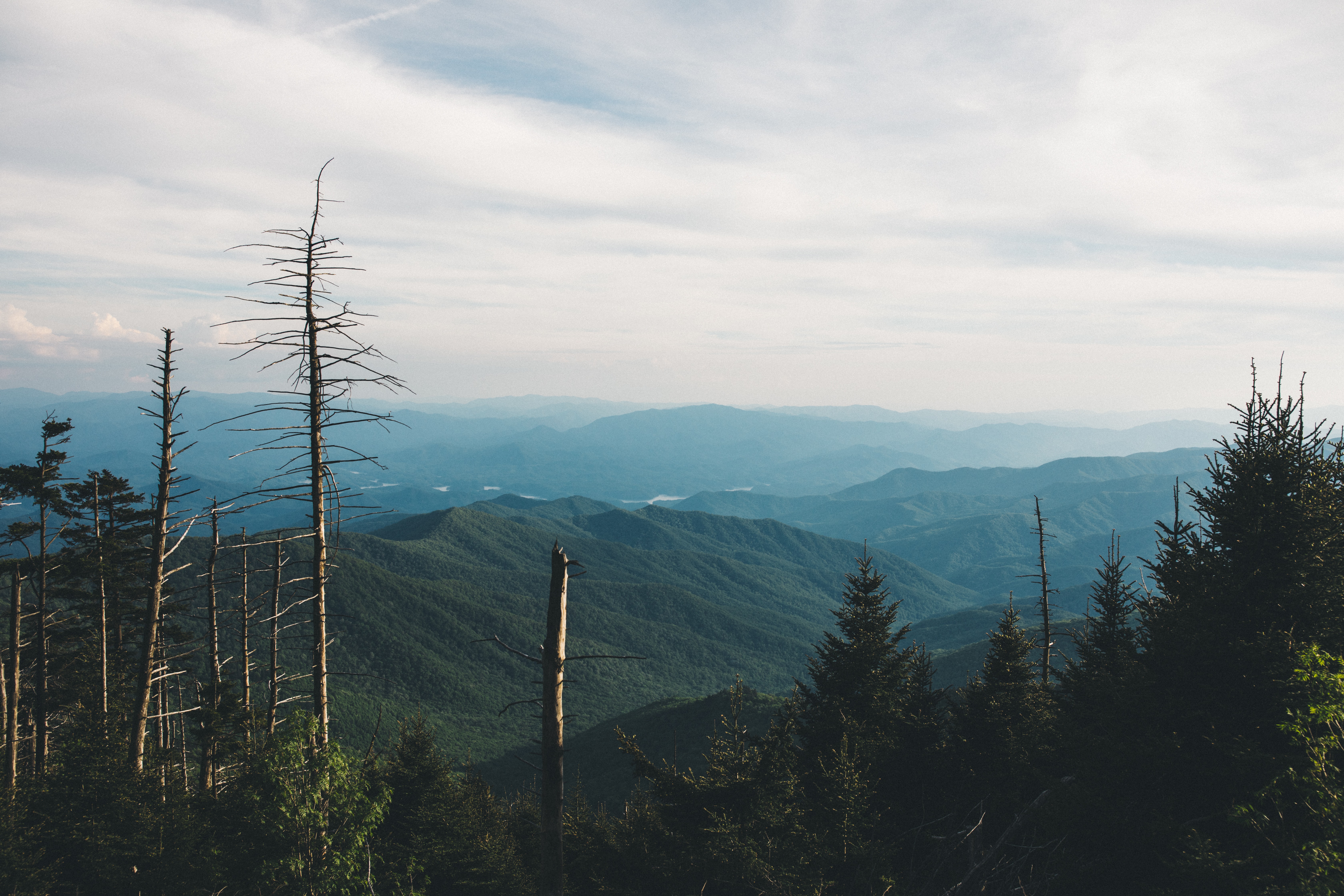 There are a few things to know before you visit. First of all, the path to Clingmans Dome is only half a mile and is entirely paved; however, the walk is so steep that it is not wheelchair accessible. When I hiked to Clingmans Dome, I had to stop and rest halfway up because the path was so steep that I almost completely lost my breath. Second, the temperature at Clingmans Dome can be 10 to 20 degrees cooler than surrounding, lower-elevation areas, so be sure to dress in layers! I also suggest bringing plenty of water and a snack.
If you want to add to your visit, you have a few options. The Appalachian Trail crosses the paved path to Clingmans Dome (marking the highest point on the route, which goes from Maine to Tennessee), so you could always explore a bit of that famous trail. You could also hike Forney Ridge Trail to Andrews Bald.
A visit to Clingmans Dome is sooo worth it! It is a wonderful way to make memories in the Smokies. What are some of your other favorite iconic Smokies attractions?