One of my favorite ways to see the Smoky Mountains is in the driver's seat of a car, cruising along a gorgeous road with the windows down and Dolly Parton blasting over my speakers. There are so many drives worth experiencing in the Smokies (all of which feature breathtaking vistas), but one of my favorite drives is the Foothills Parkway.
The Foothills Parkway has been in-progress for approximately 70 years, so it has become a staple of Smoky Mountain tourism. The most popular section of the Parkway runs through Pigeon Forge and Gatlinburg (connecting down the line to the infamous Tail of the Dragon!) and features stunning views of the Smoky Mountains and the Tennessee Valley.
Whether you're local to the area or a first-time visitor, you are sure to be amazed by the beautiful views along the Foothills Parkway. For some added fun, pack a picnic lunch and stop along the way to enjoy a meal in the midst of the Smoky Mountain magic!
Check out my Spotify playlist for driving on the Foothills Parkway here!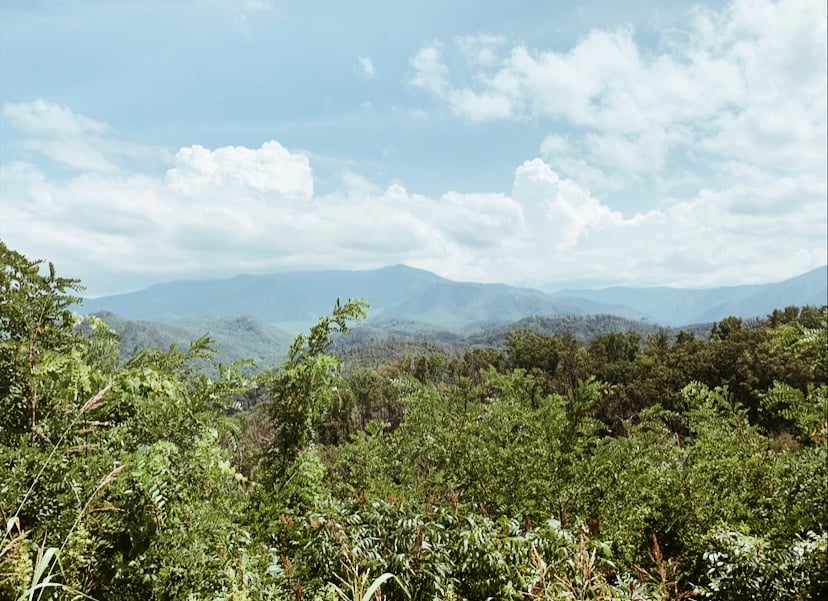 View from a lookout point along the Foothills Parkway.