If you're looking for an exciting way to spend an afternoon in Gatlinburg, consider stopping into Arcadia, Gatlinburg's largest arcade.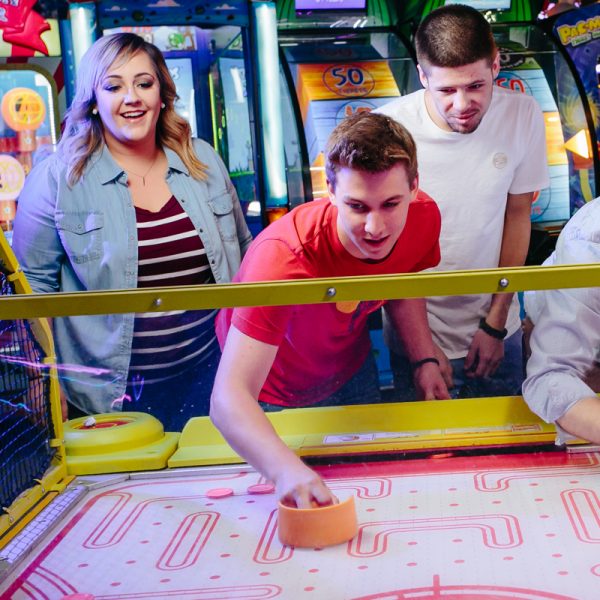 Photo from the Arcadia website.
Arcadia is a 25,000 square foot arcade containing over 150 games, activities, and simulators for you and your family to enjoy. There is something for everyone to do here, whether you're a fan of classic games like ski ball or you're all about the latest-and-greatest. Some of their newest games include Star Wars Battle Pod, Mario Kart GP DX Arcade, Time Crisis 5, Jurassic Park, and Pac-Man Smash.
Playing games will earn you eTickets, which are redeemable for prizes. If you earn enough tickets, you could go home with a new gaming console or a tablet!
For the best price on play cards, pre-order online here.
If you need further convincing, Arcadia is located below the Gatlinburg Space Needle, so visits to both spots can be easily tied together. Iris Theater and The Captured: A Live Escape Experience are also in the same building. There are enough things to do at the Space Needle to fill an entire day!