GOATS ON THE ROOF! Did that get your attention? The phrase certainly got my attention back in 2013 when the attraction first opened. I noticed the bold sign on the way to Gatlinburg and wondered out loud, "are there really goats on their roof?" I later found out that the answer is yes, Goats on the Roof really does keep goats on their roof. But they also have so much more.

Photo from https://www.goatsontheroofofthesmokies.com
You may be wondering why anyone would keep goats on their roof. This tradition is actually rooted in 1980s Wisconsin. Al Johnson's Swedish Restaurant kept goats on the roof as a way to draw in customers, and it worked amazingly. Goats on the Roof continues this practice. While guests cannot pet the goats, they can purchase goat chow and feed the goats. The goats are soooo fun to watch!
The second biggest attraction at Goats on the Roof is the mountain coaster. If you've never been on a mountain coaster, you really need to try one! This coaster is bound to get you hooked. It is nearly a mile long and can reach speeds of nearly 30 MPH. The carts are designed to fit one or two people, and each is equipped with a break that the driver can control, allowing for a custom thrill.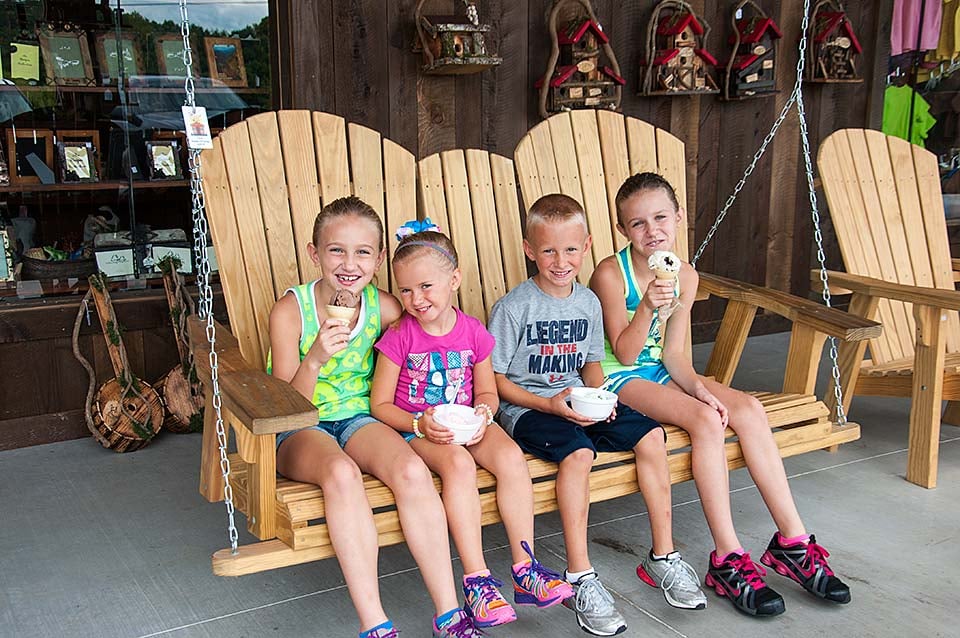 Photo from https://www.goatsontheroofofthesmokies.com
Along with the goats and the alpine coaster, guests can mine for gems, shop for souvenirs, taste some delicious sweets, or relax in an Amish rocking chair! If you have some free time and want to experience something unique in the Smokies, then you should definitely come see the goats for yourself!