Gatlinburg is attracting all sorts of exciting new businesses! A few weeks ago, it was announced that a new celebrity-affiliated rooftop bar will be opening downtown. We're so excited to check it out!
If you've been to Nashville before, then you might be familiar with Jason Aldean's Kitchen and Rooftop Bar. The trendy spot opened in 2018 and has remained a crown jewel of the honkytonk scene since then. The Nashville location has four levels, with live music, TV sports, a gift shop, and a rooftop bar. Their delicious food menu includes sandwiches, steaks, and more. It's quite an experience!
Photos of a new Gatlinburg location have begun to pop up on social media! It looks like the Gatlinburg Jason Aldean's Kitchen and Rooftop Bar will be multilevel and amazing, just like the original. The sign can be viewed at 644-648 Parkway in Gatlinburg, right next to Ben & Jerry's and Ole Smoky Barrelhouse.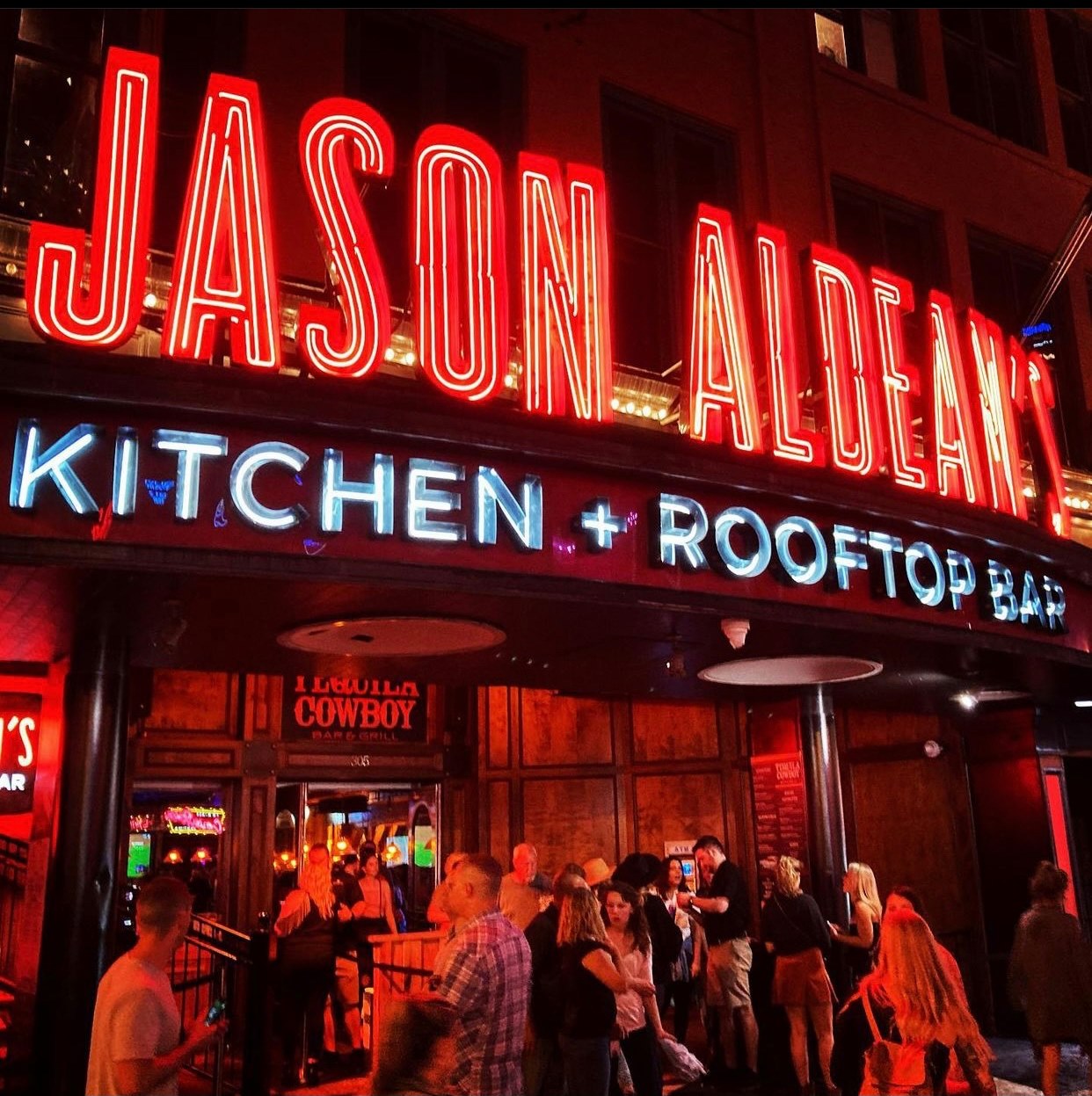 Photo from https://www.facebook.com/jasonaldeans/photos
This new kitchen and bar is the second celebrity bar to open in Gatlinburg. Blake Shelton's Ole Red Gatlinburg opened in 2019 and quickly became a favorite of visitors. They have a great atmosphere and regularly bring in talented live music acts.
Jason Aldean won album of the year at the 2011 Country Music Awards. He's also a five-time Grammy nominee and a beloved live performer.
The opening date for Jason Aldean's Kitchen and Rooftop Bar has not been announced yet. Construction is well underway, though, so we're hopeful that it won't take too long to get up and going!