Seattle has nothing on Gatlinburg when it comes to a space needle! That's because when you travel up the 407 feet to the observation deck at Gatlinburg's needle, you'll have a much smaller town to see that you are towering above.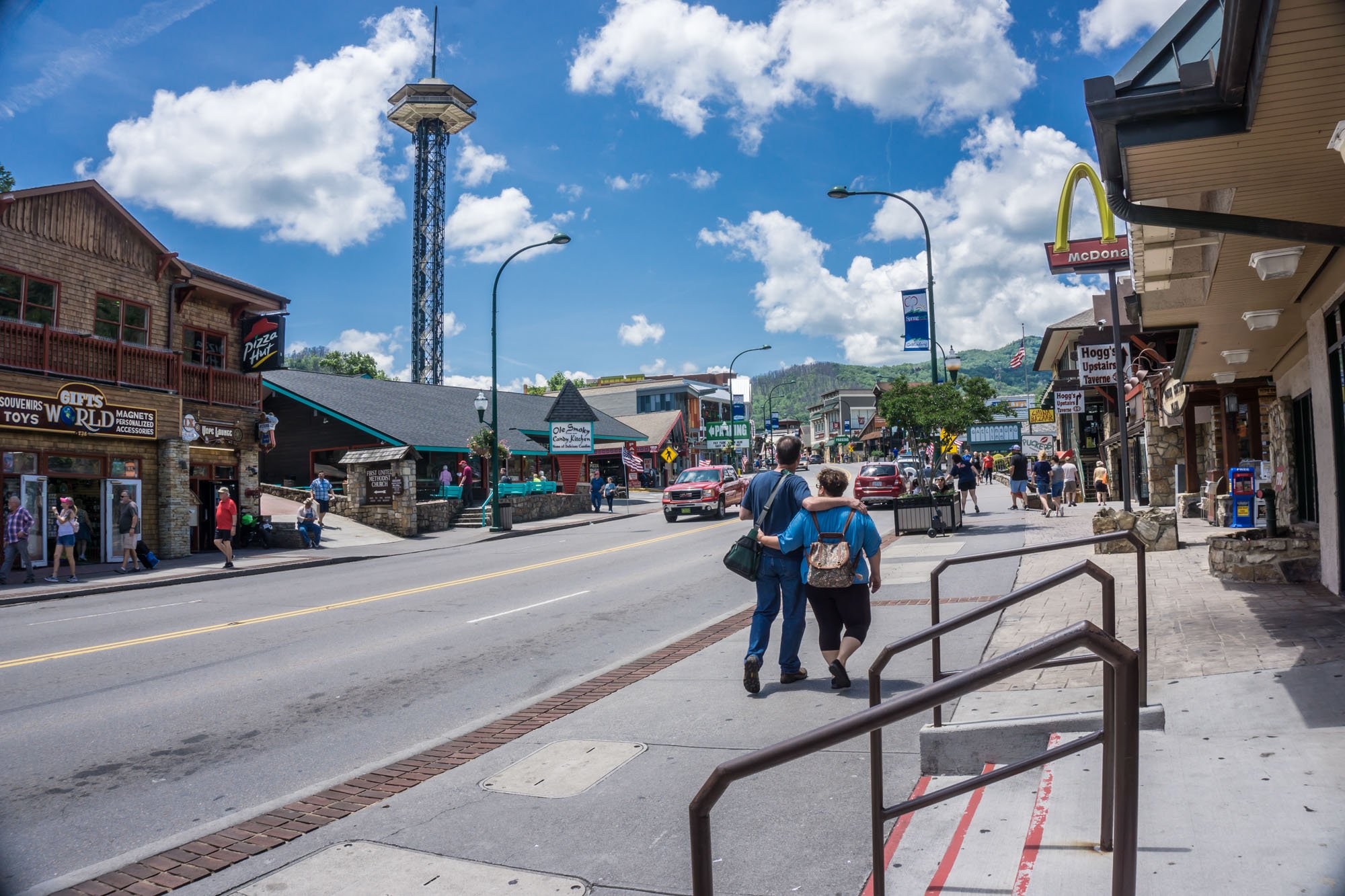 What a breathtaking experience to take in this centerpiece and look down at the things to do spread out beneath you.
You'll see the strip of Gatlinburg that has so many options for fun and dining and shopping. Don't forget the night-time fun. The needle lets you see it all as it keeps watch over this street.
As you walk around the observation deck atop the tower, you will be able to utilize the free viewfinders to observe life on the strip. You will also get to enjoy reading up on life in the Smokies through the "higher learning" exhibits.
Looking down, you will see Ober Gatlinburg Ski Area and action from "Ripleys Believe It Or Not" all the way down to the "Aquarium Of The Smokies". Make the needle one of your first stops and bring a notepad so you can map out your next move!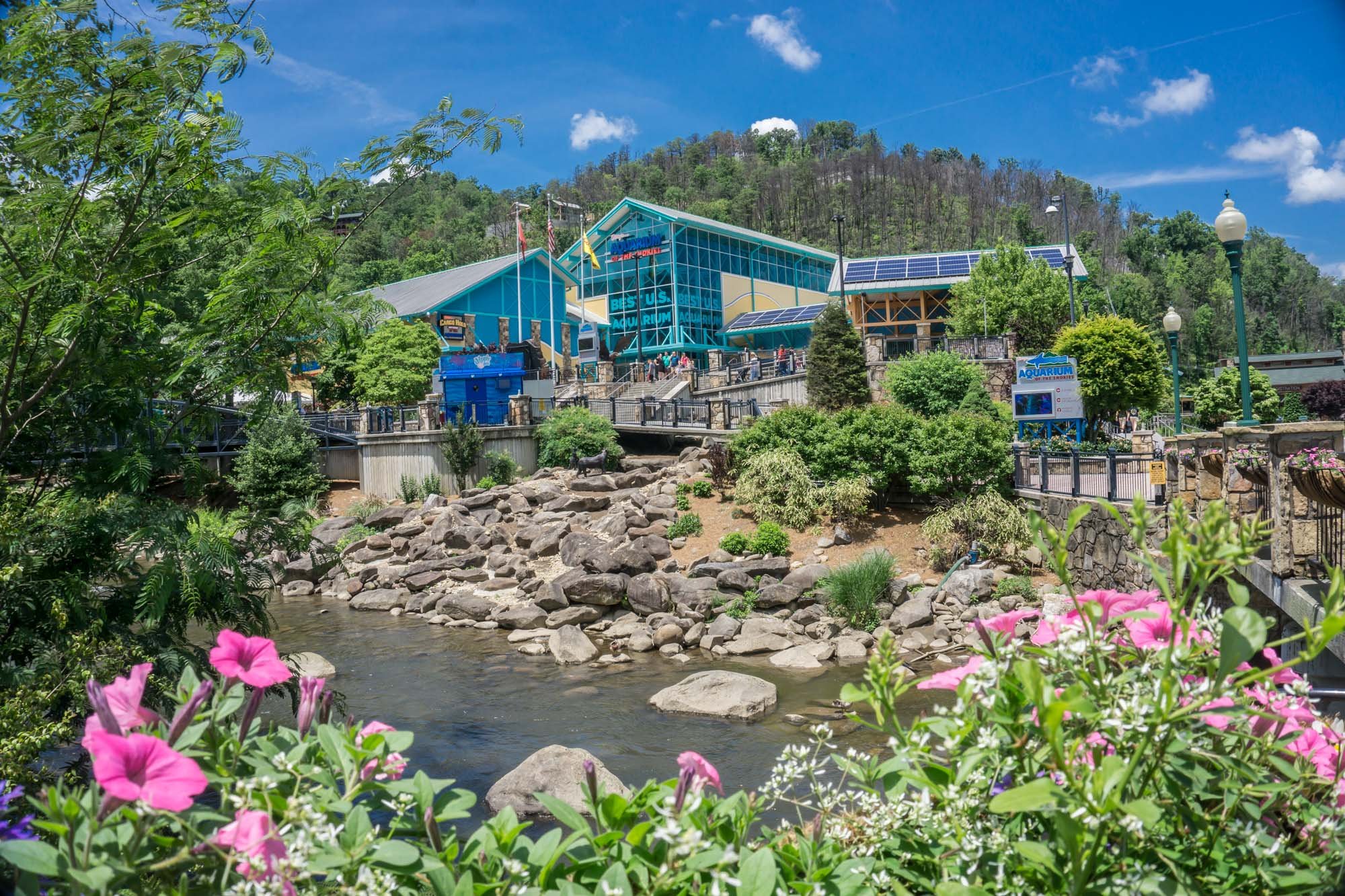 When you travel back down one of the two glass elevators, your group will love stopping in at Arcadia: the 25,000 square foot entertainment center filled with fun. Live performances on stage, as well as escape rooms and so much more, are here to enjoy on a daily basis.
Then take the walk on the strip and look up. The Space Needle looks down on you. If you'd rather look down at it, get in your car and take the bypass up on the mountain and check out this view...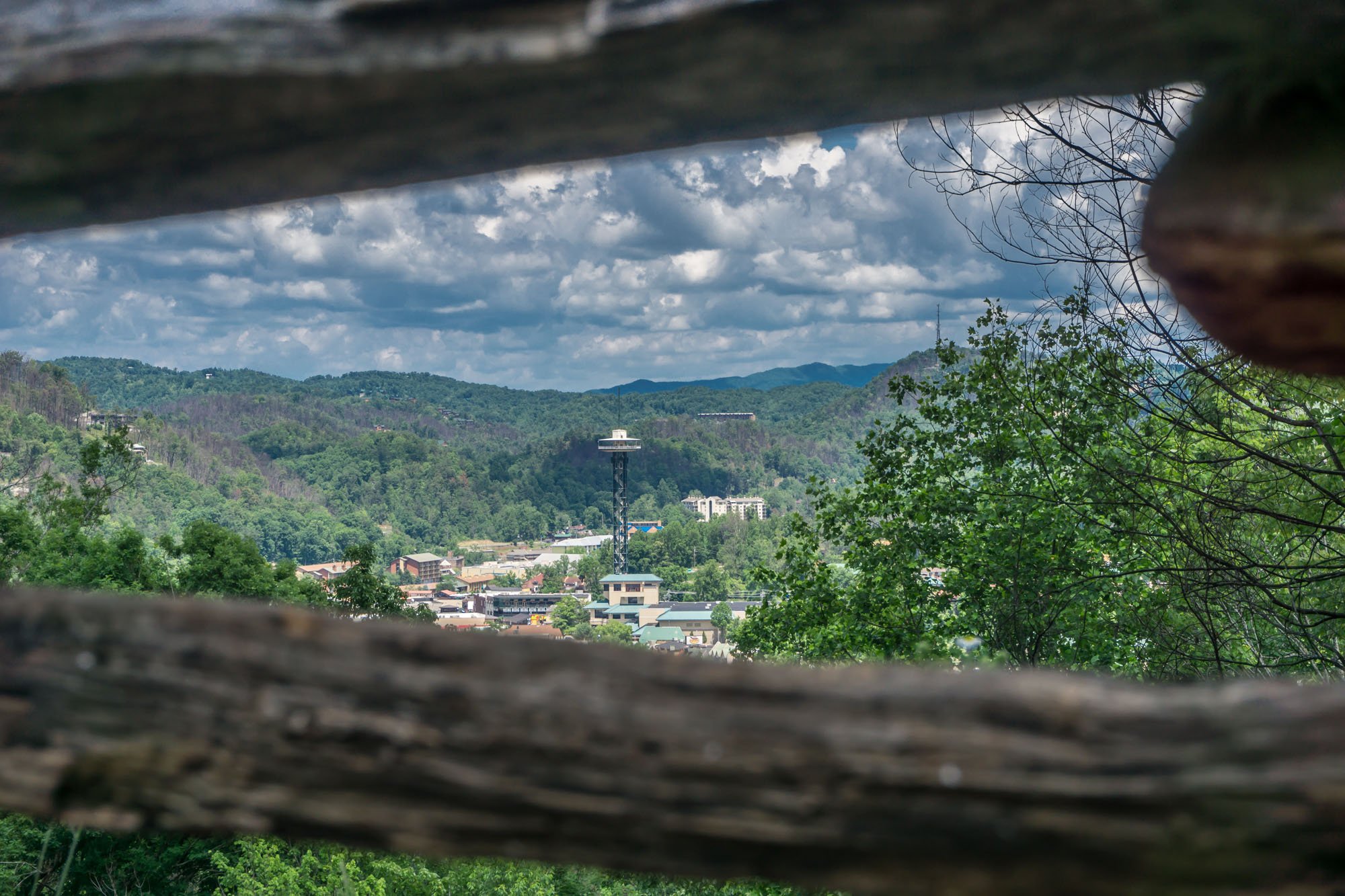 You see? The needle truly is the centerpiece of a beautiful mountain town.