I'm counting down the days until Halloween. It is my favorite holiday, so I like to make the most out of the spooky season! (And by "make the most" I mean go completely overboard, packing every possible day with fun themed activities.) Luckily, it is easy to fill the fall with haunted happenings if you're in Gatlinburg! If you're in Gatlinburg this October, then you should head down to Ripley's Haunted Adventure for their annual Fright Nights.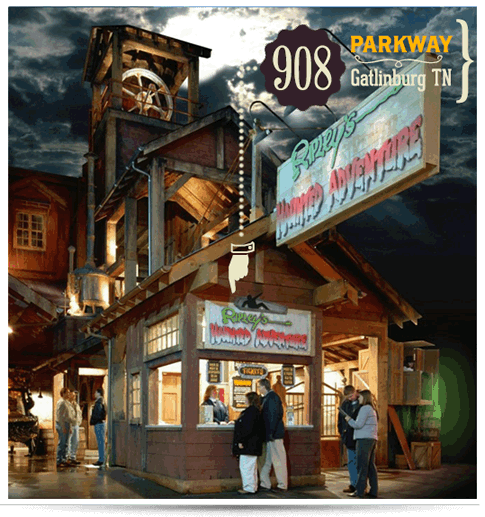 Photo from https://www.ripleys.com/gatlinburg/haunted-adventure/
Fright Nights is an annual event at Ripley's Haunted Adventure. It takes place each weekend in October and is included with admission each Friday, Saturday, and Sunday. This year is the 20th annual iteration of the event, so you can trust that it is scary good!
At 6 PM, a character parade will kick off the night. Once you enter the attraction, you'll encounter creepy characters around every corner and wind through bone-chilling sets. It is so much fun!!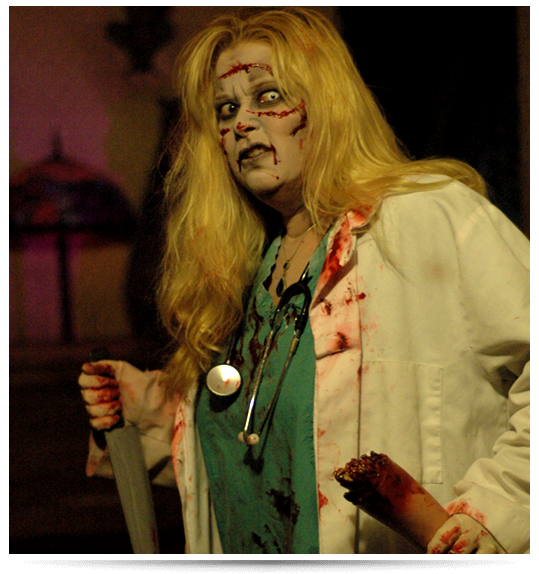 Photo from https://www.ripleys.com/gatlinburg/haunted-adventure/
If you can't make it on a weekend, then don't worry- you can still have a wickedly good time. Ripley's Haunted Adventure- a spectacular, multi-million dollar haunted house that sprawls over 10,000 square feet- is open 365 days a year!
Children must be 6 years or older to enter, although Fright Night shows are intended for ages 12 and up. Tickets for Fright Nights can be purchased online!