Because of COVID-19, Christmas feels a bit different this year. Many of the usual family gatherings and holiday traditions can no longer safely happen, leaving many in search of new ways to celebrate and keep their spirits up. Luckily, COVID-19 has not stopped people from putting up Christmas lights. Here are a few of the best places to view festive Christmas lights in and around Gatlinburg!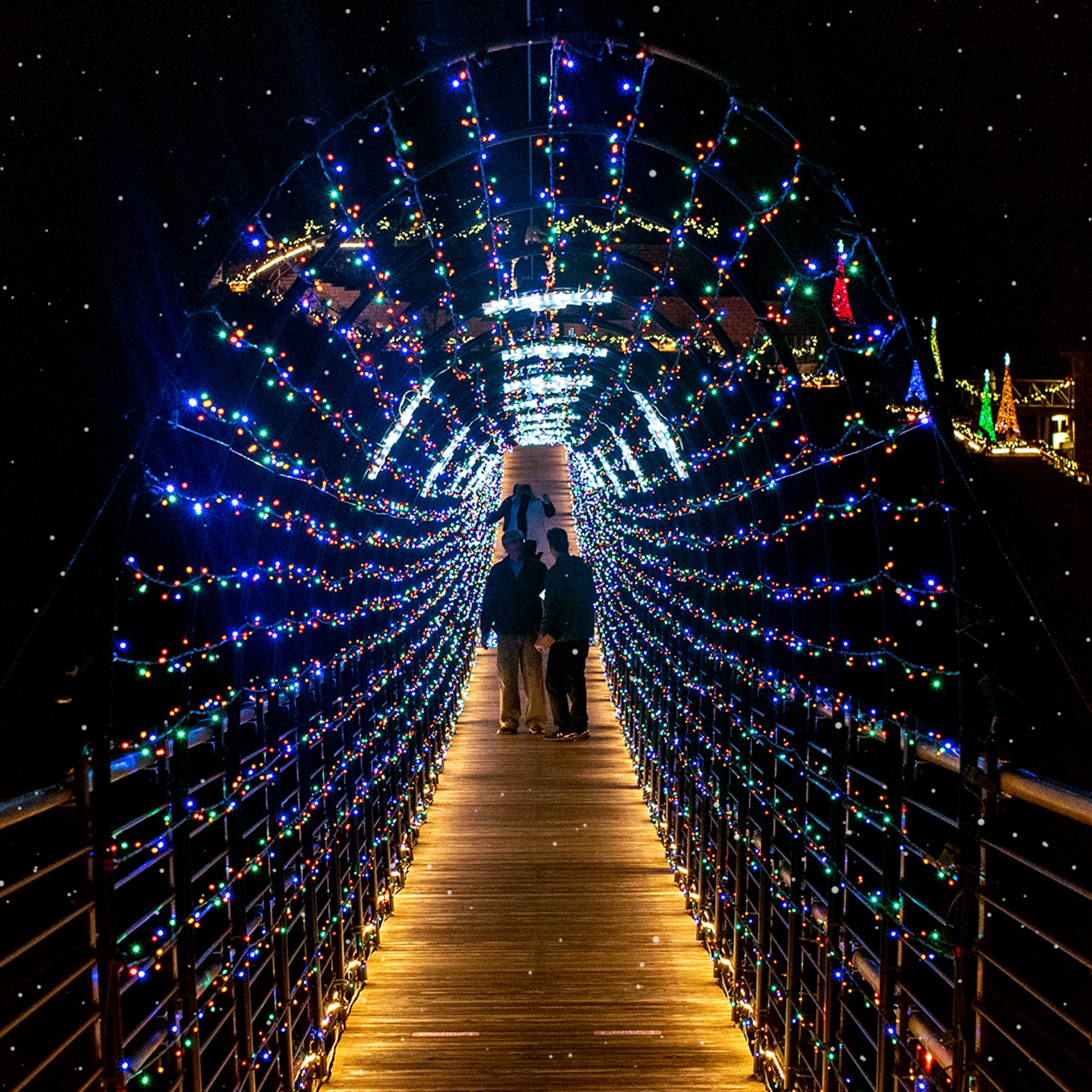 Photo from https://www.facebook.com/GatlinburgSkyLift1/
Gatlinburg SkyLift Park
Standing at 1800 feet tall, Gatlinburg SkyLift is one of the best places to take in the city of Gatlinburg. During the day, it will provide you with breathtaking mountain and city views, and at night, it will allow you to see the beautiful twinkle of Gatlinburg's endless array of lights! As a bonus, after riding to the top of the Lift, you can walk across the SkyBridge, which has been temporarily turned into a tunnel of lights. It is truly an unforgettable experience.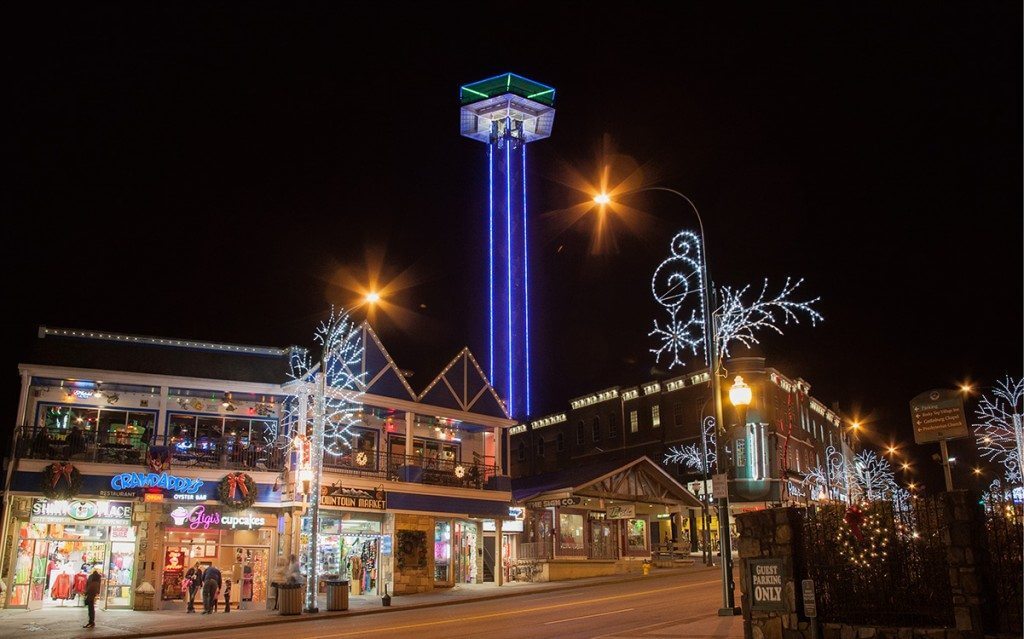 Photo from https://www.elkspringsresort.com/photos-of-gatlinburg/
Gatlinburg Space Needle
Like the Lift, the Space Needle is tall enough to give guests an unencumbered view of Gatlinburg's fabulous Christmas lights. At night, the view from the top is truly enchanting.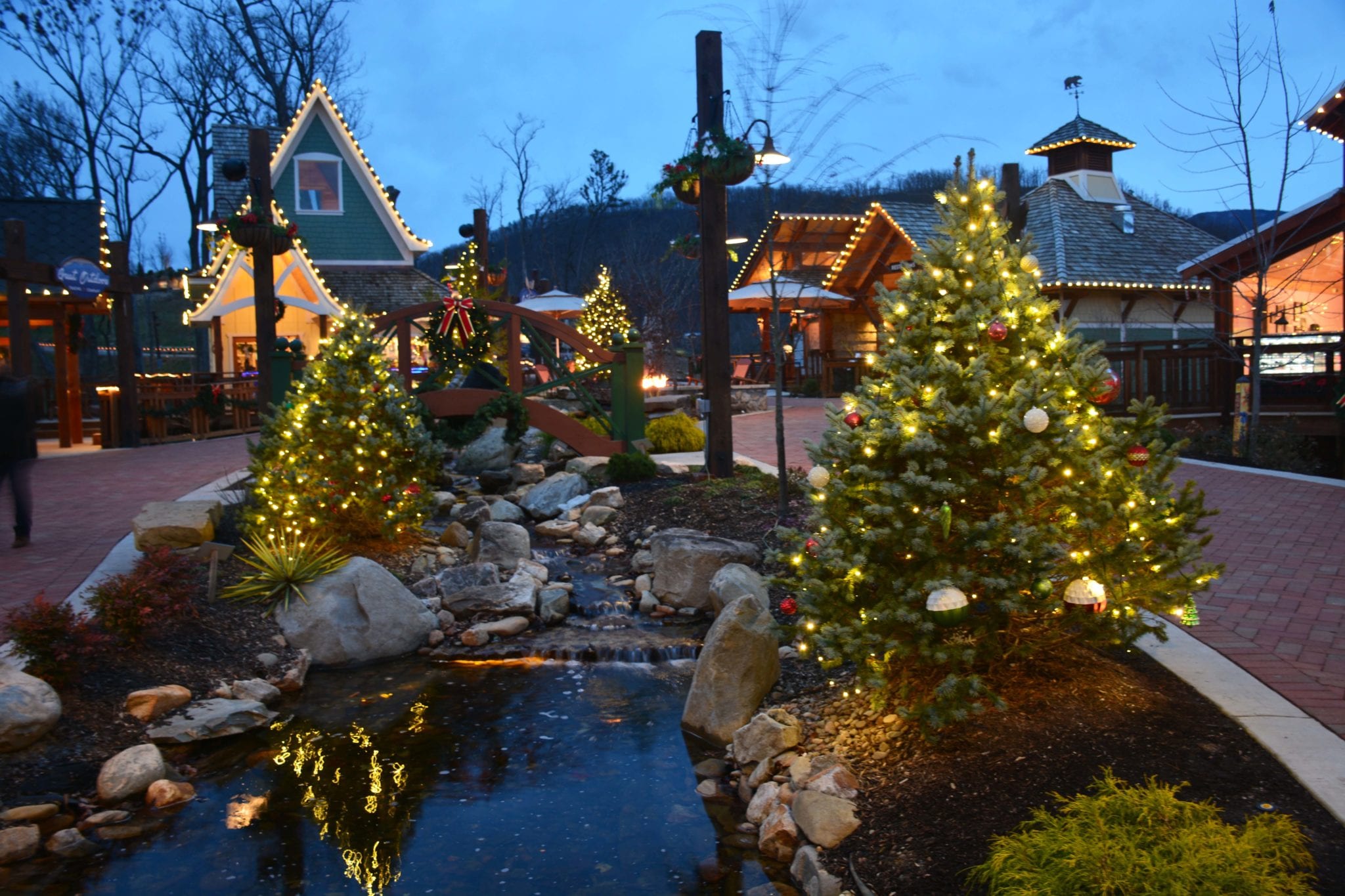 Photo from https://www.anakeesta.com/blog/ring-in-the-new-year-at-anakeesta/
Anakeesta
Every winter, Anakeesta throws a magical celebration called Enchanted Winter. The entire mountaintop attraction is decked out for Christmas, resulting in a true winter wonderland. From the top of AnaVista tower, you can see all of the Christmas lights around town, which adds to the enchantment. Enjoy a cup of hot cocoa while taking in the dazzling decorations!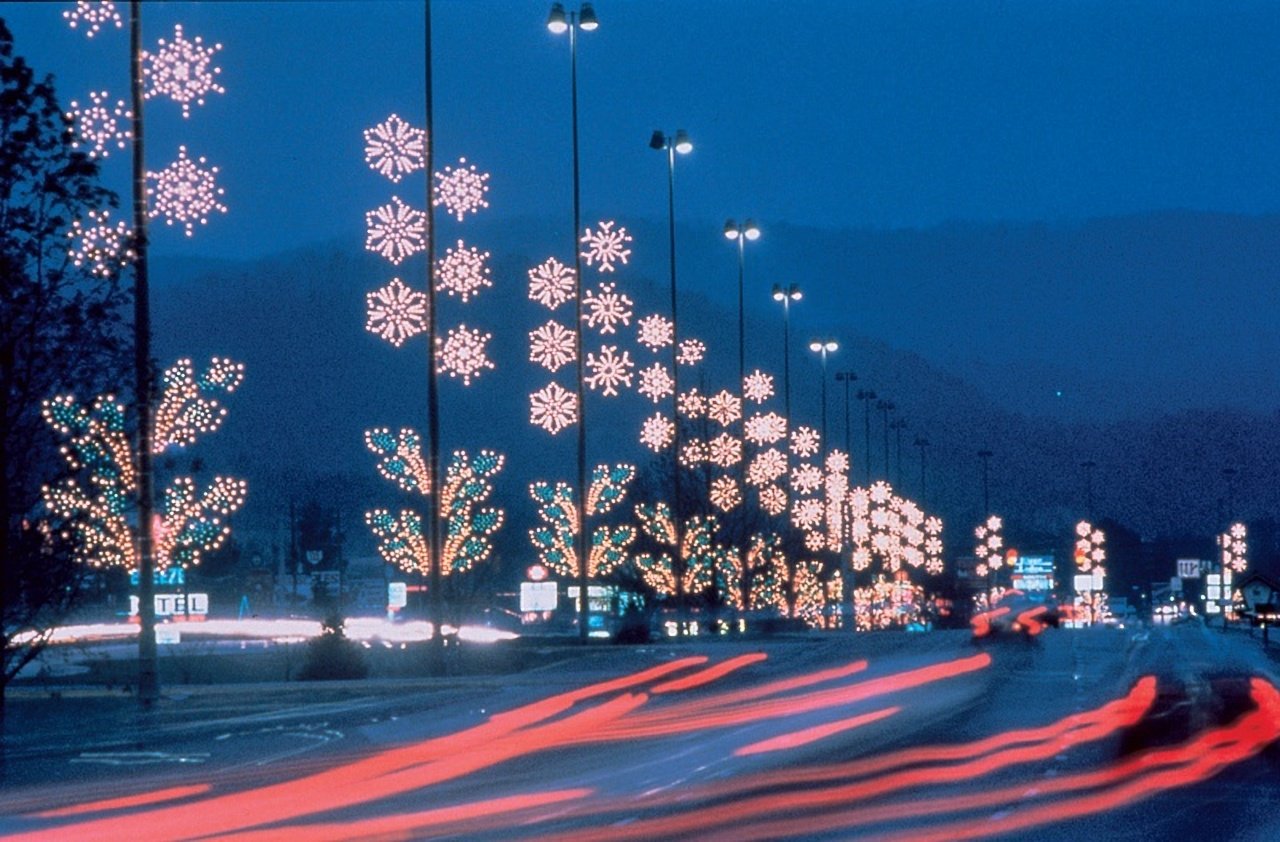 Photo from https://www.tripster.com/travelguide/pigeon-forge-christmas-light-tours/
Pigeon Forge Parkway
If you want to take in Christmas lights from the comfort of your car, then you should take a drive down the Pigeon Forge Parkway! The parkway is decorated with over 5 million lights, including mesmerizing falling snow flake lights and light displays designed to look like famous Smoky Mountain wildlife such as bears and deer. Visitors of all ages will love these lights!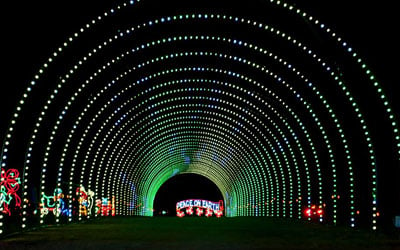 Photo from https://www.pigeonforge.com/event/shadracks-christmas-wonderland/
Shadrack's Christmas Wonderland
Shadrack's is another option that doesn't require you to exit your car. This drive-through light show is synced to music that plays over your car's radio. The displays are North Pole themed, and they are truly special. Keep warm and celebrate Christmas with this memorable Smoky Mountain experience!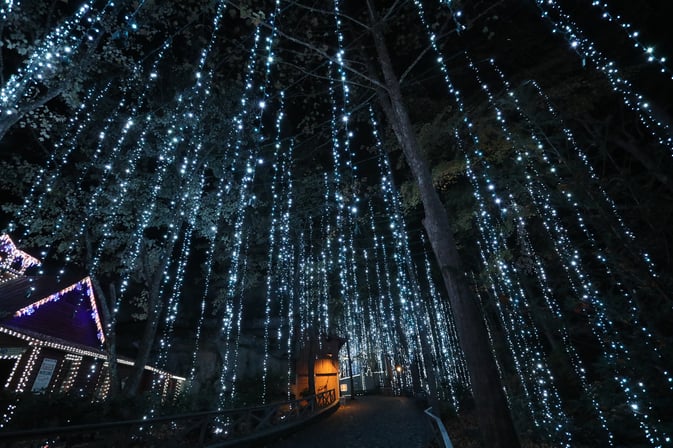 Photo from https://www.facebook.com/dollywood/photos
Dollywood
Dollywood's Smoky Mountain Christmas is near and dear to my heart. Although all of the lights in the area are beautiful, nothing has excited me as much as the annual Glacier Ridge set up, which includes an awe-inspiring 50 foot tall Christmas tree and a light display meant to mimic the Northern lights. You have to see it to believe it. It is pure magic. Take in the lights while the aroma of Dollywood's famous cinnamon bread floats by, and then have fun on some rides!
Looking for an extended experience? For a map of Gatlinburg's Winter Magic Lights Self-Guided tour, click here!