If you have ever been on the main drag between Stoplight 3 and Stoplight 10 in Pigeon Forge, then you have driven the Million Dollar Mile. Well, no one calls it that (yet) but we are introducing it! At least, we are calling it that when the car shows roll into town.
It only becomes "The Million Dollar Mile" on certain weekends in the fall and the spring in this already busy vacation wonderland.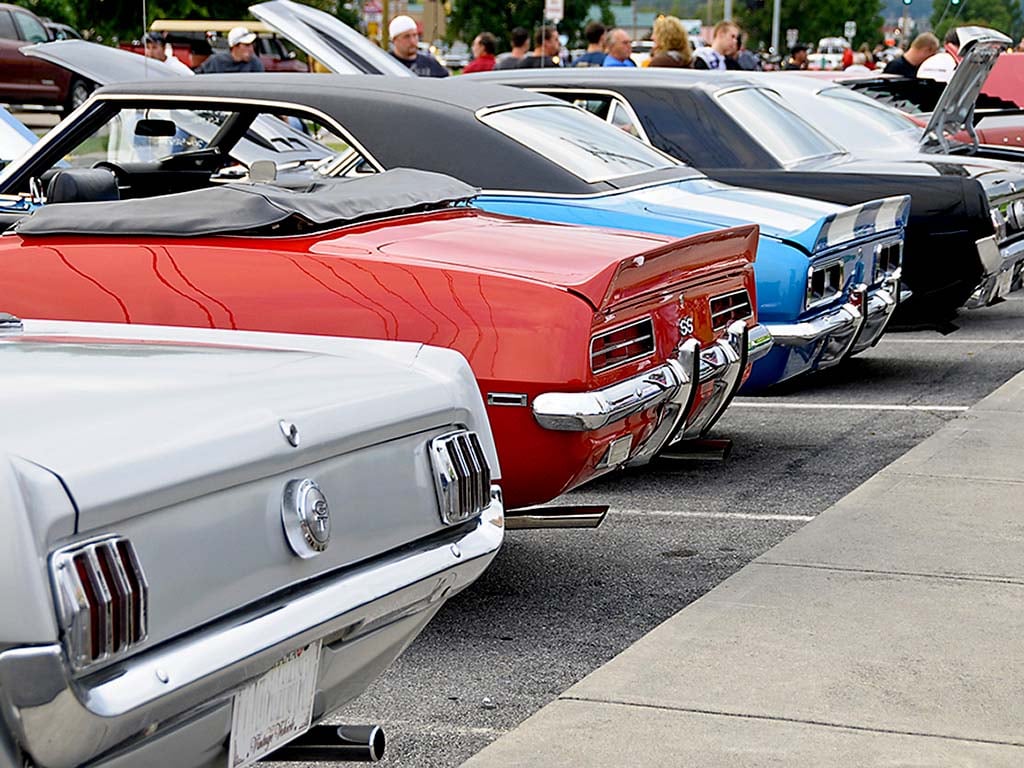 It is on these weekends when car enthusiasts park the loves of their lives (their valuable historical vehicles) and show them off during car shows. The shows are held in places like the Leconte Center or at the Dollywood lot, but the parkway is where they really get to show off, especially towards the end of the day.
Hundreds upon hundreds of vehicles are parked in the lots right off the parkway while the owners sit in their comfy chairs ready for anyone to take a look. Many of these beautifully restored automobiles are available for sale, if the price is right.
Many people come just to walk from car to car, admiring the beauty of a 46 Ford Pickup or a Custom Hot Rod Special.
In the fall, the traffic slows to a crawl as drivers take a look while they drive down the million dollar mile. By the way, it's a little longer then a mile but the value of these cars are WAY more then a million, but who's counting anyway. When you are coming to the Smokies in the fall or the spring, just be aware, the traffic issues aren't just because of the leaves or the flowers!
It's the hot rods. Bring your checkbook.