Bagels are one of my favorite breakfasts. Whether you're a big bagel fan or merely a bagel tolerator, you might be interested to know that Gatlinburg has a few great bagel shops! Here is where you can find the best bagels in the Smoky Mountains.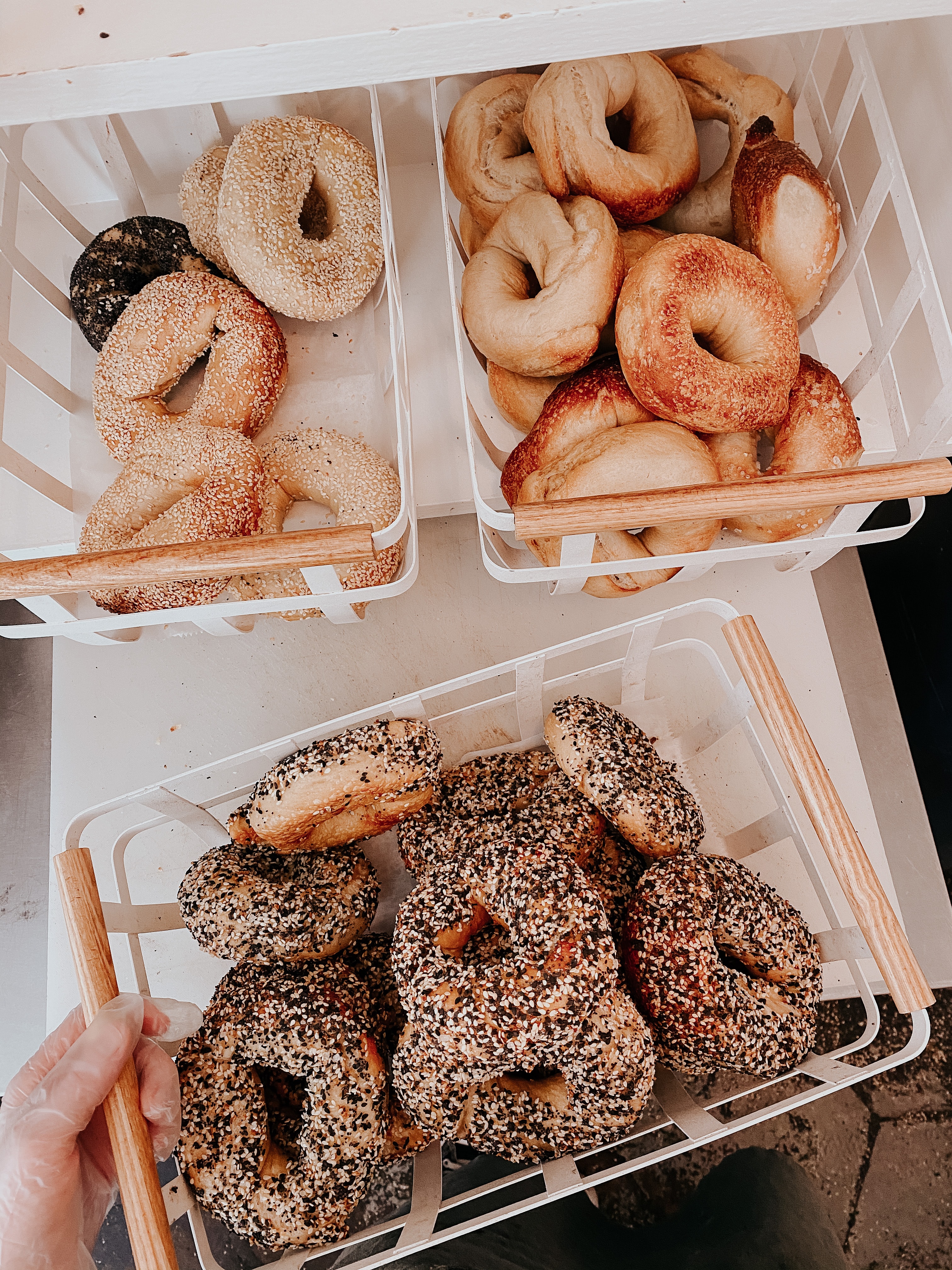 Gatlinburg Grind
Gatlinburg, TN
Gatlinburg Grind is a great little coffee shop. They have a variety of bagels, all of which are made in-house! Grab a classic cheese bagel or something crazy like a jalapeno everything bagel! The cream cheese options are just as creative. It is rumored that these fresh bagels would please even a New Yorker- don't miss them!
Find out more: https://www.gatlinburggrind.com/
Brooklyn Bagels
Franklin, NC
Brooklyn Bagels has an incredible atmosphere and outstanding bagels! I recommend a french toast bagel, but you can't go wrong with anything on the menu!
Find out more: https://www.brooklynbagelswnc.com/
Joey's New York Bagels
Hendersonville, NC
All of the bagels at Joey's are baked fresh daily. They have all of the classic bagel varieties, executed excellently, plus a few special types, plus some excellent cream cheese flavors.
Find out more: http://joeysnybagels.com/
Which place do you think boasts the best bagels in the Smokies? Let us know in the comments!