Gatlinburg is the perfect Halloween destination! With awesome events like Ripley's Fright Nights and festive activities like corn mazes, it is easy to have a fabulous fall escape in the Smokies! If you enjoy a light, good-hearted fright, then you're in luck- there are four excellent haunted houses in Gatlinburg and Pigeon Forge that you can experience while you're in town.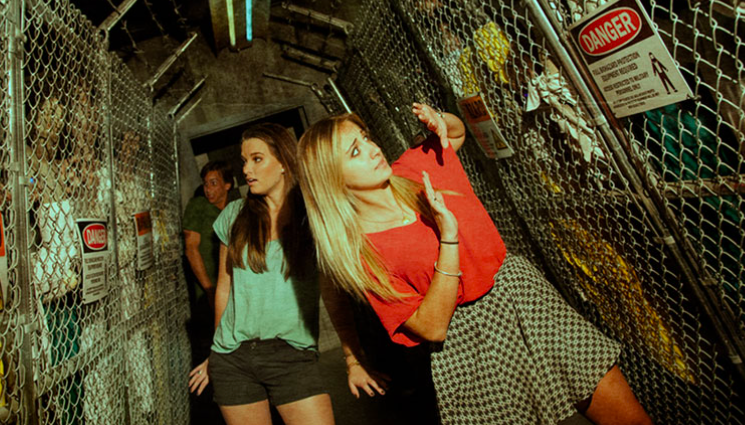 Photo from facebook
Outbreak - Dread the Undead
Do you love zombie movies? Now you can be in one! At Outbreak, you get to join a force that is trying to stop a zombie outbreak! You'll navigate spooky labs, morgues, and basements, hunting for signs of the undead! A combination of smells, sounds, and live actors make this haunted house truly immersive.
Photo from facebook
Mysterious Mansion
Mysterious Mansion has been operating in Gatlinburg for over 40 years! As you make your way through this eerie attraction, you'll explore dark corridors, secret passageways, winding staircases, and dark chambers while keeping an eye out for ghost and ghouls! You never know what scares you'll find inside!
Haunted Cabin Escape Room
Looking for a haunted house with an element of competition? Check out the Haunted Cabin Escape Room at Trapped! This escape room centers around old man Ramsey, a notorious moonshiner whose ghost lingers in his cabin, protecting his legacy. You and your team will be challenged to find his secret recipe, his still, and his fortune before the ghost catches you.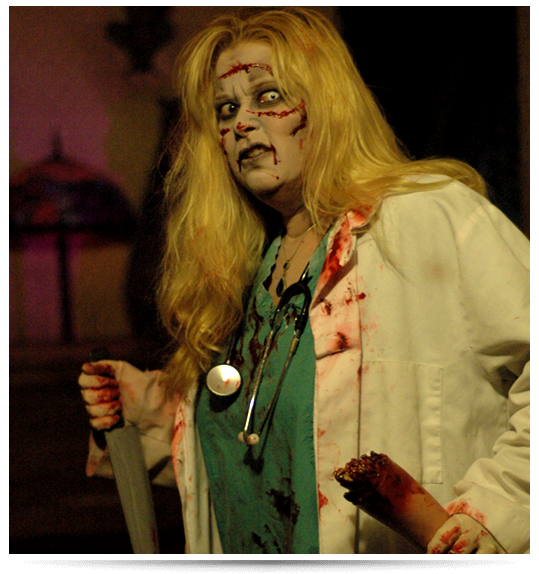 Photo from https://www.ripleys.com/gatlinburg/haunted-adventure/
Ripley's Haunted Adventure
Ripley's Haunted Adventure is a premier haunted mansion attraction that is great for families with kids. This haunted house features over 10,000 acres of special effects, animatronics, and talented live actors. There are superb spooks around every corner!
Ready to be scared? Come try out these haunted houses in the Smokies! When you're done, let us know which one was the most fun!